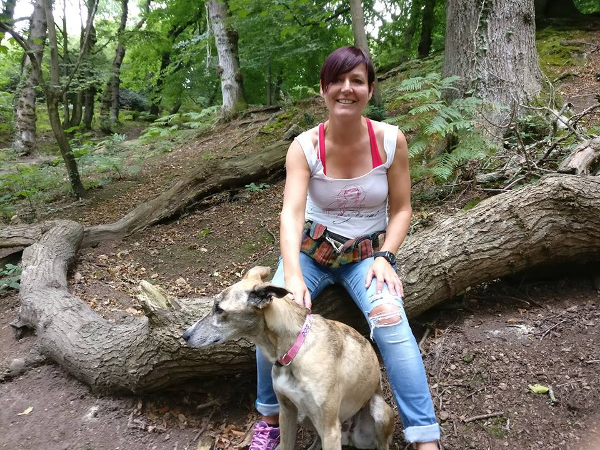 Hi My name is Jo Jo Mesney. I am a locally-born mother of one. After being in the hire industry for many years I decided that it was time for a change in direction and to do something each day that I absolutely loved. It was in February 2018 that The Dogs Business was born.
Having always been an animal lover, it seemed only natural that I would create a business that allowed me to indulge my passion and spend time with my furry friends. This is a serious endeavour for me and in preparation for starting the business I enrolled on a Level 2 Accredited Dog Care Course, as well as collaborating with other certified dogs walkers who have been so helpful and kind sharing their invaluable wisdom and knowledge. This research and preparation is because I want to give the best possible care to your animals while they are entrusted to me. I have owned animals for most of my life and understand how worrying it can be to go on holiday leaving your little ones behind.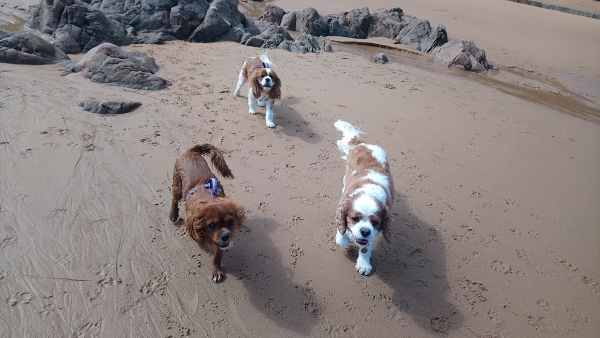 You can rest assured that all the animals that I look after whether it be walking, overnight sitting or company and cuddles I will love and care for them as if they were my own.
I am a fully-insured professional dog-walker and dog-sitter who can also offer dog boarding.
How do you book me? Either contact me via Facebook or phone/text me on 07700 770107 to arrange for me to come and visit you and your best friend. I will come and assess both your needs and fill out a registration form.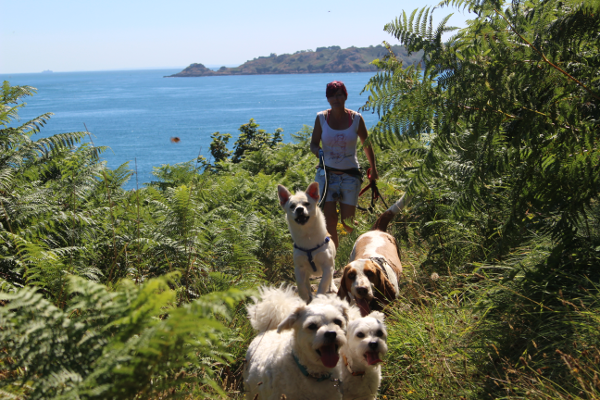 PRICING
1-hour group Walk - £15
1-hour solo Walk - £25
1-hour 2-dog group Walk - £25
Cat (small animal) feed pop-in - £15
Overnight Care (2 walks per day) 1 x Dog - £45
Overnight Care (2 walks per day) 2 x Dog - £65

I can also provide Staff for house-sitting and pet-sitting in France. Please contact me for pricing.